Our Tribute to All Tutors
Why we are the best when it comes to learning
Welcome to our digital online platform. We conduct Face to Face LIVE Interactive classes with the personalised tutor.
What We Do
Provide personalised tutor predicated on the student evaluation process, which gives us the overall conception about student's academic records, student's deportment and student's hobbies.
Tutor and student authenticate to our advanced LMS web-predicated software through their credential and attend the respective classes as per the schedule.
Tutor schedule quiz after each class to check student's concept and depth.
Conduct Monthly exam to evaluate student's performance and feedback provided to the parent accordingly.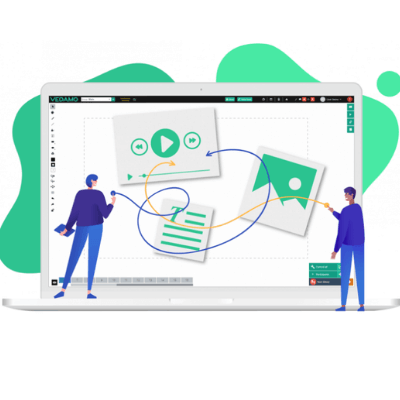 What We Do
We provide One to One or small group(max four students) Virtual Classroom with reliable audio, video facilities. This advanced facility is taking our tutoring to the next level, improving student outcomes and set ourself apart from the competition.
With the avail of digital whiteboard, tutor and students both can draw, write, sketch ideas in real-time. Explanation of the topic is easy with the avail of utilizing video, audio, images, PDFs, Google Docs to speed-up learning. Using the Learning Management System, we optimize the screen & video chat to focus on the quality conversation. We provide our recording session to the students who requested to revise their classes with a single use of PAUSE and PLAY.
What We Do
We edify students as per Australia, Uk, India, Singapore curriculum from Primary to Post Graduate. Subject matter expertise tutors design the Quiz and question papers and guide each tutor as per Up-dated syllabus and exam score of the student.
What We Do
Our 1st step is to evaluate the student and his/her requisite. We take a short questionnaire session with parent and students to understand better about the student's nature and apportion the same with our tutors. Predicated on that, we allocate a personalised tutor for a DEMO class as per the student's need. After finishing a DEMO class, we take the feedback from parent and tutor side and conduct the respective sessions ahead for student's better prospect.
What We Do
Our team consist of a substantial amount of highly qualified tutors, advanced Learning Management System and Subject Matter Experts to proud us to give continuous support to improve students as well as Tutelaage's Learning experiences. We are learning experienced every day, which motivates us to implement the new idea and grow more.
Learn at your own comfort anywhere.
Many of our students come to Tutelaage because we recognise there isn't just one way of learning and that as tutors, we have to be flexible in our approach to maximise student potential and results.
Interactive LIVE Face to Face one to one class through an online platform.

Conduct Mock exams and h

ints and Tips on Exam Techniques

We provide homework to student to reinforce students to practice at home.

Prepare students for any professional exams or HSC exams.
View Programming Courses
What Student's Say?
Very prompt response – will see how my tutor session goes

Excellent Services – My daughter is taking a class of MATHS. The tutor has a high dedication towards my child.

Great experience while having a session for Pharmacology and Medicine. Very Satisfied and recommended my friends for the same.